The time to confirm the reservation has expired

About place
Design and everything you need on a few square meters. And around nature, peace and everything that belongs to Slow Travel. Enjoy waking up on a comfortable mattress while looking into the foliage.
Meet the place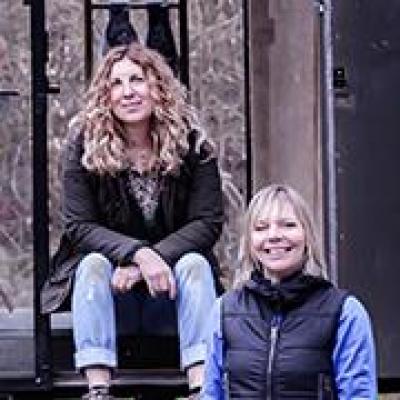 Monika
We are Monika and Martina. Two girlfriends, each with their own career, but a common desire to find a place to relax, get lost in nature and recharge our flashlights. Where we return to the roots. We found such a place in the small village of Krabčice. Only a little larger than we planned. And so a plan was born to offer an escape from the hustle and bustle of civilization to people who feel the same way. Who, like us, will enthusiastically watch nature change in the seasons, listen to the birds singing and the roar of the water in the creek. The biggest reward for us are satisfied guests returning to normal life charged with positive energy. And maybe even the will to try to slow down. We look forward to seeing you in our valley of ponds, meadows and forests.
Offer
To be paid now

Paid by the Slowhop system

2,975 czk

To be paid later

2,975 czk

Total price for the stay

7,000 czk

5,950 czk
Maringotka Volavka, cena zahrnuje snídani
Terms and cancellation rules
Cancellation conditions of accommodation in TwoFingers
if not individually agreed:

- up to 7 days before arrival 0% of the amount for accommodation,
- 6 - 2 days before arrival 50% of the amount for accommodation,
- less than 2 days before arrival 100% of the amount for accommodation.