The time to confirm the reservation has expired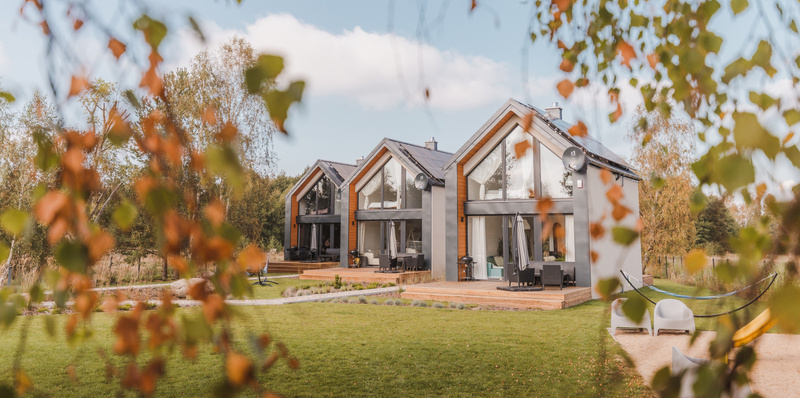 About place
Three houses located in a seaside town without a thousand stalls, i.e. in Kopalin. Each can accommodate 6 people. There is a sauna and a playground on site.
Meet the place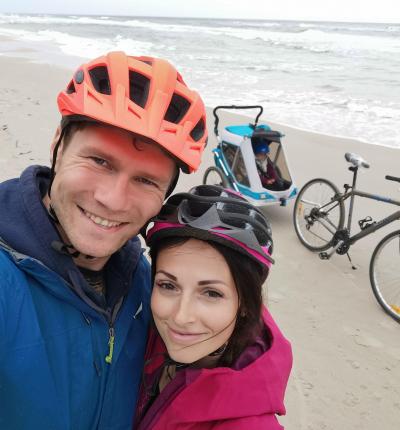 Anna i Mateusz
We love to travel along uncharted routes, meet interesting people and their stories, great places and discover views that are very memorable. However, we cannot always afford it (work, home, children - you probably know it ;-)). We know that we are not alone in this urgent need to break free from the crowded city, the noise of the streets and the monotony of gray buildings. Although we love our city madly, we get in the car as soon as possible and rush to Kopalin - a seaside village surrounded by forests. We are lucky to have found a piece of paradise on earth. Cranes are our closest neighbors, and our children can play outdoors all day long. Time is just carefree here. We want to share this place, wonderful views and good energy with others. It's good to have somewhere to recharge your batteries.
We have built houses with large glazing in order not to separate ourselves from the surrounding nature and to be able to absorb it all the time. We have arranged the houses in various styles, so that everyone can find something for themselves.
We hope that our visiting guests will bring back a lot of wonderful memories and, just like us, they will fall in love with Kopalin - the most beautiful end of the world that we have discovered so far.
Offer
To be paid now

Paid by the Slowhop system

1,200 pln

To be paid later

0 pln

Total price for the stay

1,400 pln

1,200 pln
CENA ZAWIERA:
POŚCIEL,
RĘCZNIKI,
DREWNO KOMINKOWE,
KORZYSTANIE Z SAUNY,
SPRZĄTANIE KOŃCOWE.
Dla osób z małymi dziećmi możliwość bezpłatnego wypożyczenia:
ŁÓŻECZKA TURYSTYCZNEGO,
KRZESEŁKA DO KARMIENIA. (Prosimy o informacje przy rezerwacji)

Domki wyposażone są w klimatyzatory, kominek i podgrzewaną podłogę w łazience.
Terms and cancellation rules
Rezerwację można anulować do 30 dni przed przyjazdem. Nie przyjmujemy Gości ze zwierzętami. Niezwłocznie prosimy o informację czy będzie potrzebna faktura VAT na, której ma widnieć NIP Państwa bądź firmy.