When in a small agritourism in Drawskie Lake District someone serves snails for lunch, be aware that the owner doesn't necessarily come from Poland. What can you expect when the guesthouse is run by someone from abroad? Meet 6 addresses in which you can find scents and flavors that you may have never tried.
---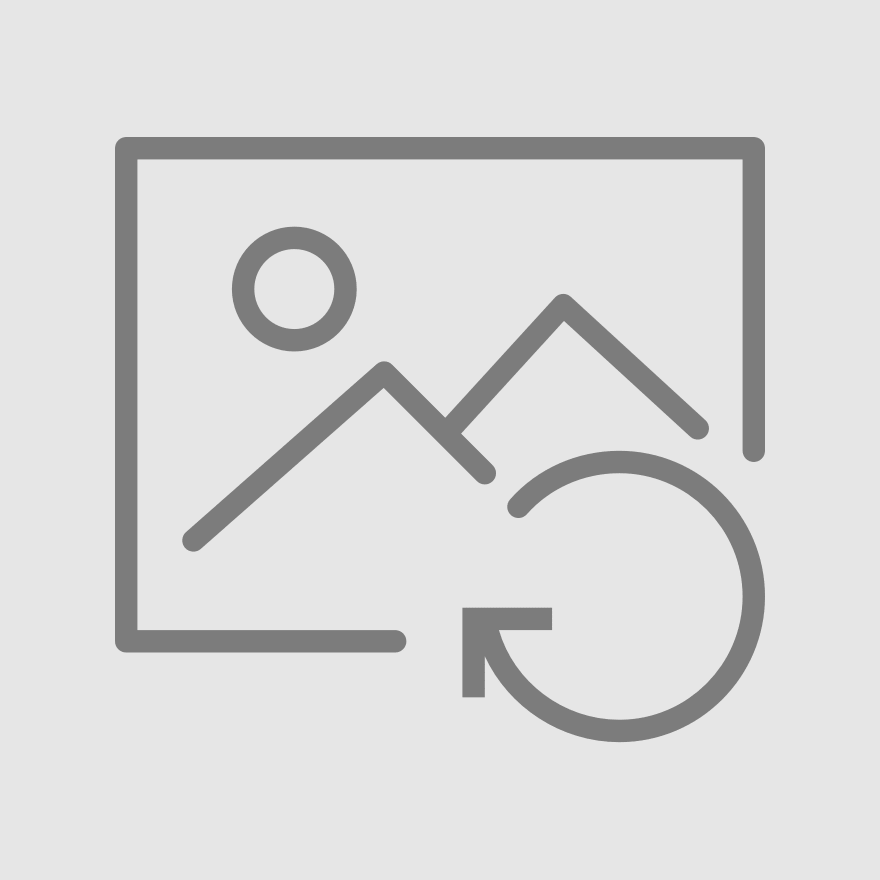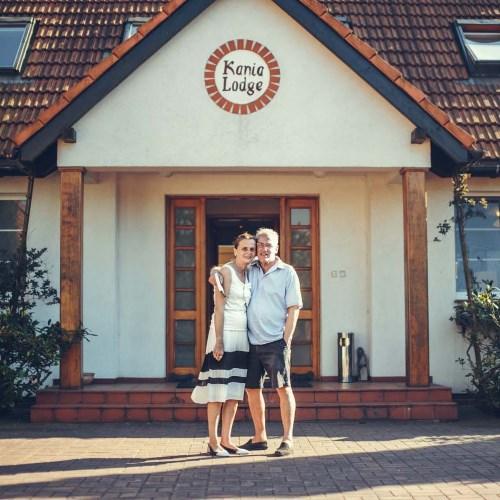 John Borell is a former Time magazine foreign correspondent and the owner of charming guesthouse located by the White Lake in Kashubia. Love brought him to Poland and for 20 years he adapts himself in our reality, producing vodka from Kashubian potatoes and wine called Big John, made from their own grapes.
"Fairytale location: hotel on the cliff above the lake."
If you'd like to stay at the Kania Lodge, you'll get one of 15 rooms and apartments, the view of the lake, 250 types of wine in menu and dishes based on local ingredients. Before you book a room or maybe later, read John Borrell memories in the book "The White Lake".
Slowhop opinion: Place perfect for active luxury lover. Kania Lodge is an escpae to other world, where wine, food and view of the lake become the most imporant things. Great starting point for runners and cycling trips.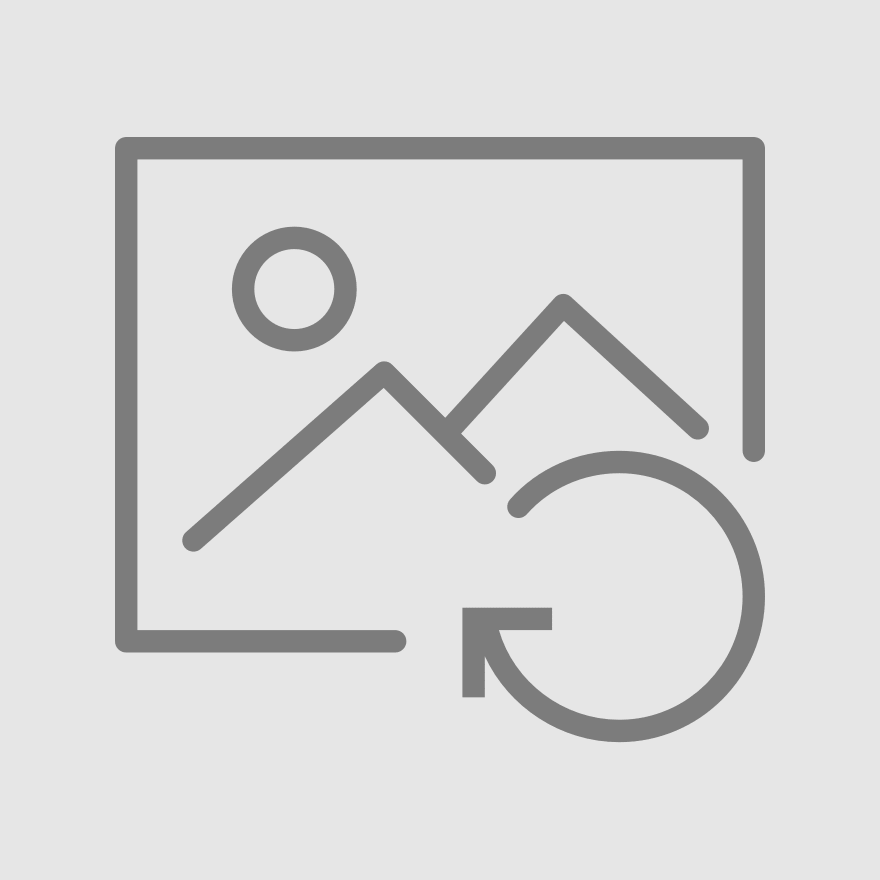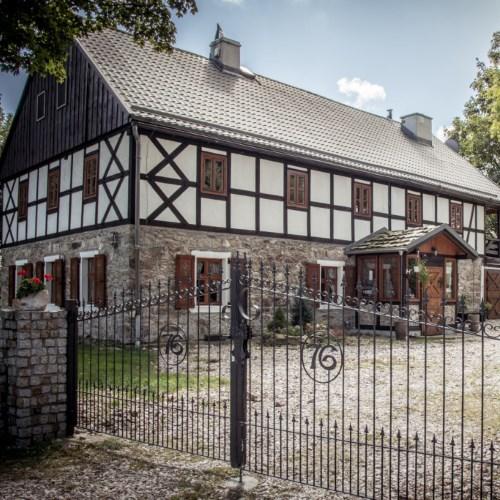 The house Antoniów 76 is located in the border triangle: Poland, Germany, Czech Republic. Therefore it's so close to Dresden, Prague and Wroclaw, that you should definitely add at least one of these cities to your holidays plan.
"Family atmosphere created by the hosts and their dogs."
The owners, Rex and Mirella are a Dutch-Polish couple. The housewife is working as a dog therapist and special pedagogue, her husband educates Dutch students in the field of "green education". In the guesthouse there is place for twelve adults in five rooms.
Slowhop opinion: House, which strength are the hosts. The hospitality in house Antoniów will appreciate those, who have deficits of good mood. Nature, therapeutic dogs and the atmosphere of old, Upper Lusatian house. Great starting point to Dresden or Prague.
(photos: Antoniów 76)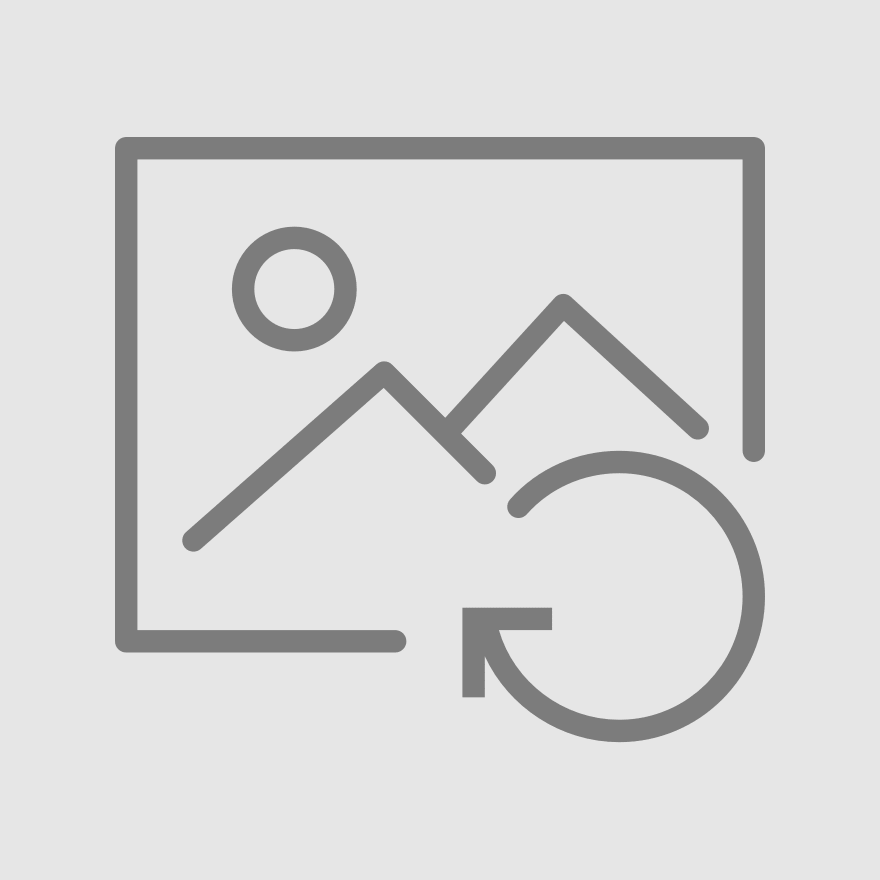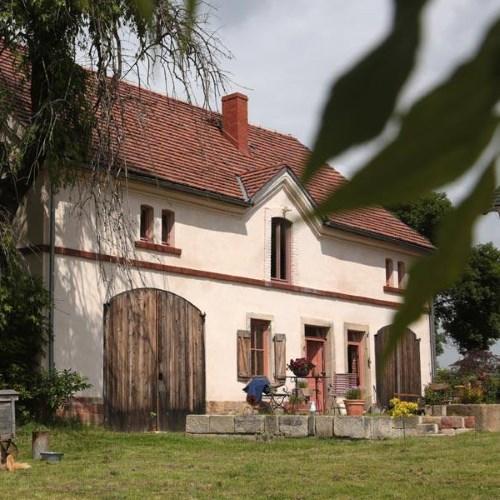 The owner of this property located on the highest point of Tarczyn is a Dutch artist, painter, performer and leader of the Amsterdam Balloon Company artistic group. Get ready for breathtaking views, wide landscapes and beautiful interiors, full of old furniture and host's handmade items.
"A wonderfully artistic place!"
Slowhop opinion: If you came to Terrace Tarczyn, you'll definitely spend a few days in an international company. The fame of this place has exceeded beyond the Polish borders long time ago, so there is always a lot of guests speaking foreign language.
(photos: Taras Tarczyn)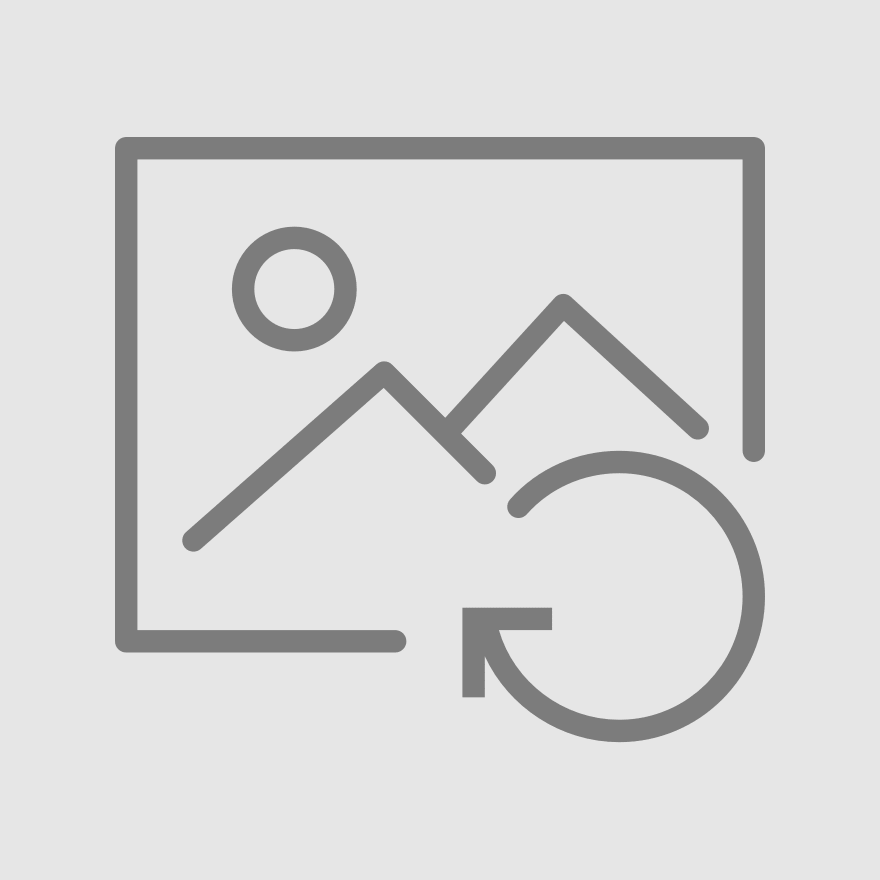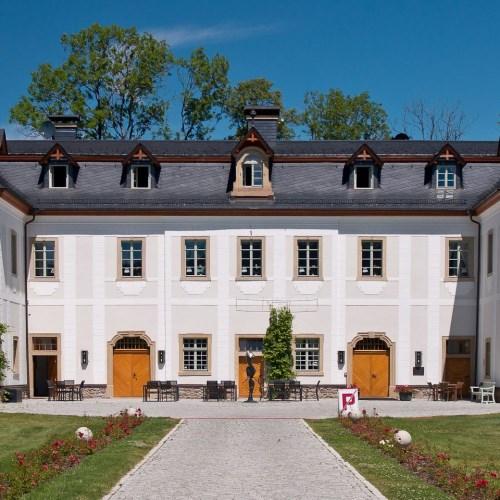 Pałac in Pakoszów in the Lower Silesia region has already been used as bleaching flax plant, a meeting point for intellectuals (there was even a president of the United States, John Quincy Adams), an orphanage and a private home. Former owners, Ingrid and Hagen Hartman regained the palace in 2005 and brought the interiors to its former splendor. Recovered frescoes and tiled room are a treat for those who love beautiful design and art.
"Wonderful location, great cuisine and interiors decorated with taste."
Slowhop opinion: A place for those who love history and elegant comfort (in the Palace there is also a swimming pool and spa with gym). Great place for active ones - Karkonosze Mountains and Jizera Mountains, ski lifts in the neighbourhood, cycling trails and several charming small towns. You can listen to stories about the history of the building.
(photos: Pałac Pakoszów)
Straszny dwór / Haunted House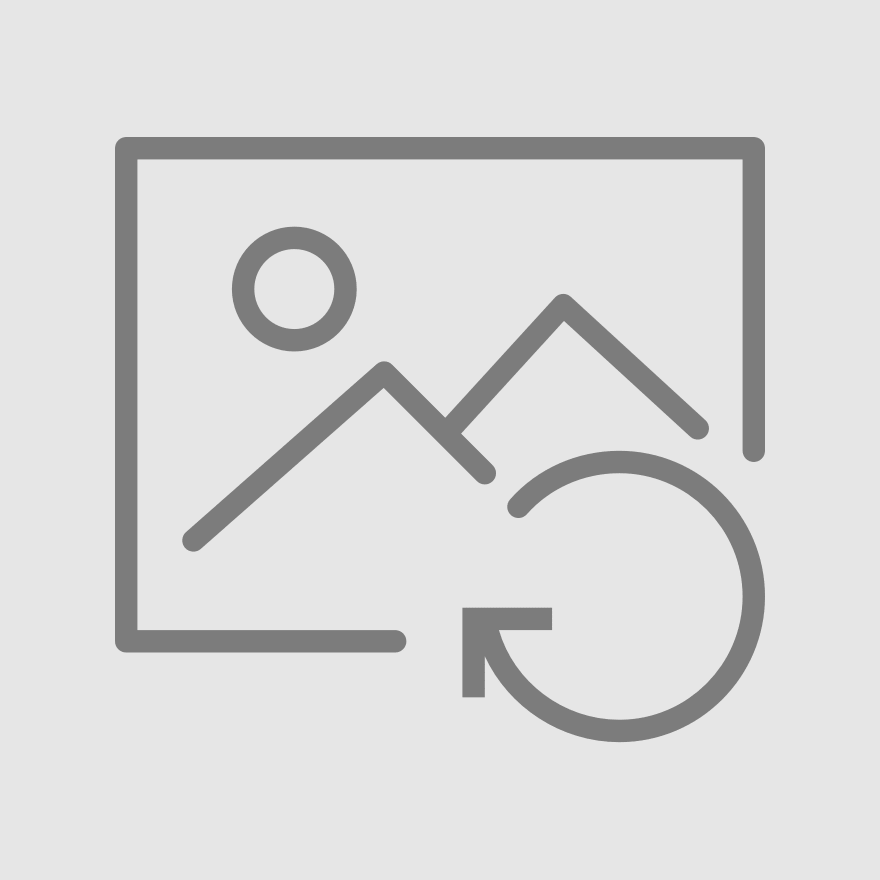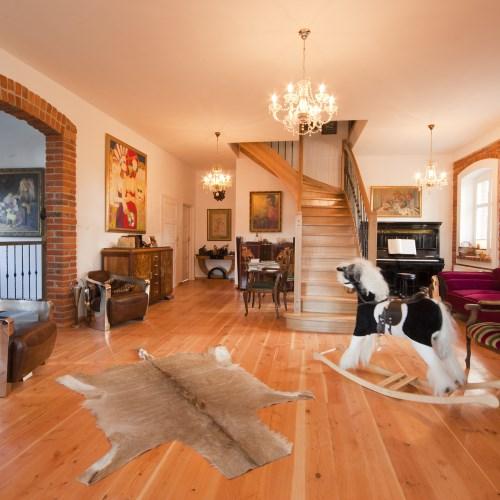 There are only few interesting guesthouses by the seaside. Straszny Dwór stands out. Although it's rather not a "mansion", but beautifully reconstructed house and it's not haunted, but it should be loved by anyone who appreciates atmospheric accommodation.
"Very friendly service, close to the beach, shops and small eateries."
Slowhop opinion: Something for the Polish sea lovers who still look for empty beaches. Beach in Mielenko isn't crowded, so there is a chance of the real view of the sea, not a neighbor's screen.
(photos: Straszny Dwór/The Haunted Mansion)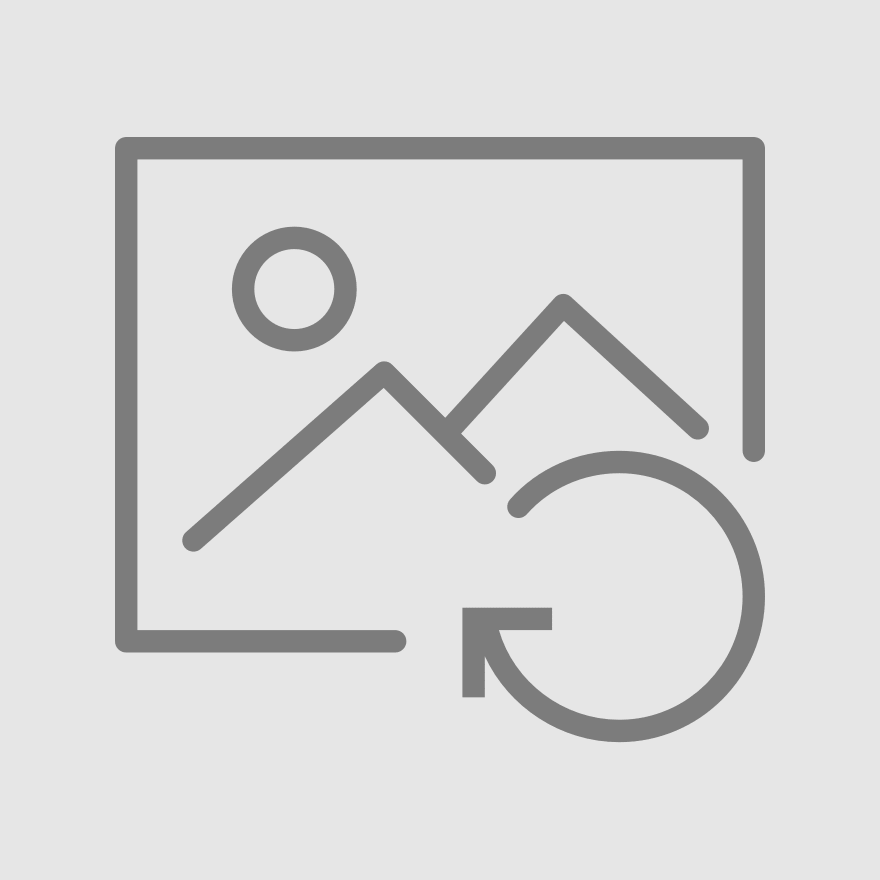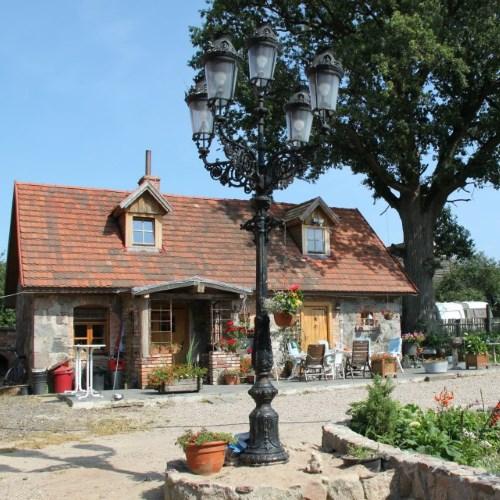 Francois is Belgian and children call him Frank. He serves snails for dinner and good wine. Mrs. Kasia knows where in the forest grow wild strawberries and knows every corner here, loves horses and cooking.
"Holidays in the Flemish countryside near Drawsko Pomorskie."
Their house in the Drawskie Lake District is maintained in the aesthetics of French and Flemish village. You can count on stories and interesting facts, horse riding and lazy evenings. The hotel has five bedrooms equipped with double beds and wardrobes.
Slowhop opinion: Laantarn is a real agritourism, rather don't count on luxuries here in the form of television and WiFi. Real luxury is the opportunity to spend a few days with the owners, who are happy to talk about the culture of the host's country and do anything to make you great stay here. Excellent starting point for cycling trips in the Drawskie Lake District.
(photos: Laantarn)
CHECK OUT WHAT ELSE WE HAVE FOR YOU