Go near Żuławy! We know at least 3 reasons why you should be there:
1. Few people
We do not know why Polish tourists rarely come here, giving way to travelers from Germany and the Netherlands, which probably come here because of the ghosts of the ancestors - the Olęders.
2. Copernican and Mennonite trail, Teutonic lands
This is for cognitive tourists, i.e. those who like to bring new knowledge from the expedition. There is Frombork and the stars from Copernicus, arcaded houses and amazing cemeteries from the Mennonites (break of Protestantism), and Malbork from Teutonic Knights.
3. Lowlands, Mennonites and bicycles
If you ask what the hell you can do in the lowlands, there are many answers, but one of them we particularly like: bicycle routes! This Mennonite counts up to 195 kilometers. It is not easy to find accommodation, so we are willing to offer ours. Climatic, with soul and good food.
---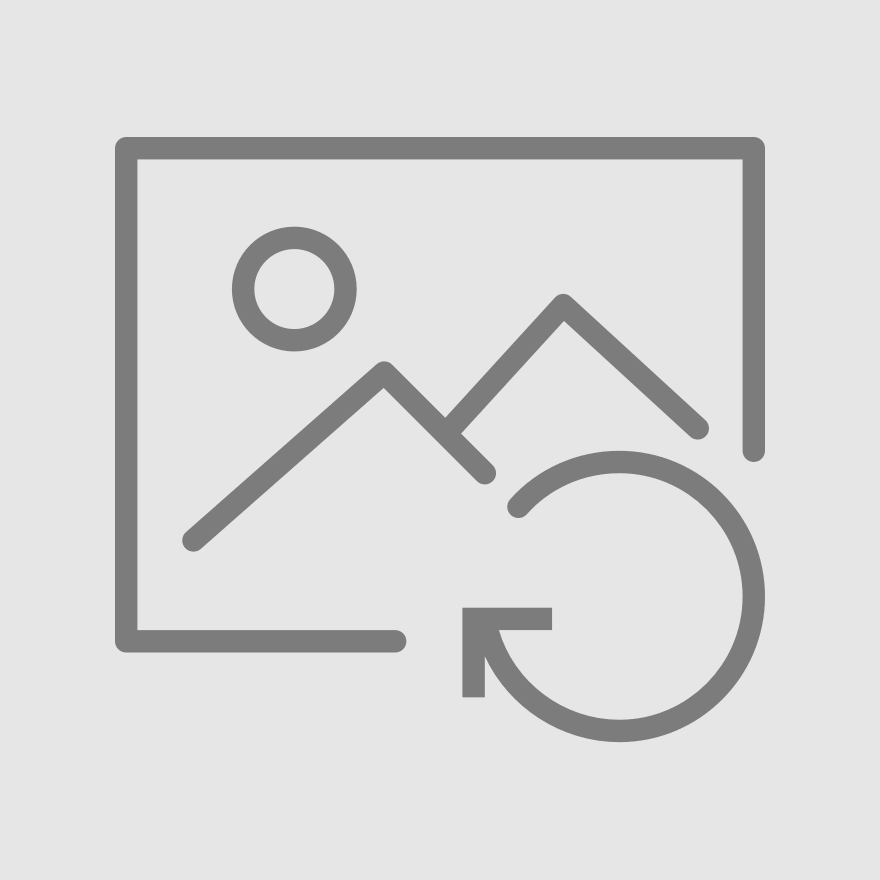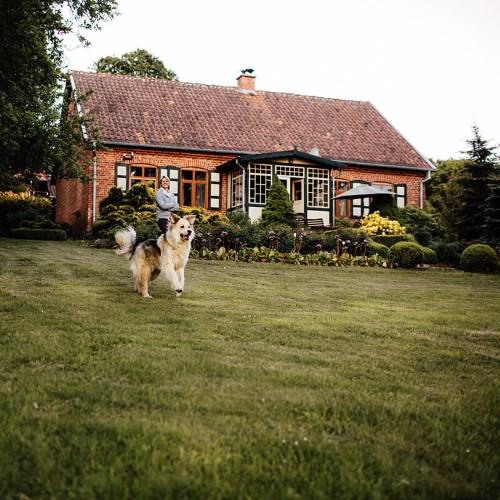 Something for connoisseurs of nice interiors and historical surroundings. It lies on the Copernicus route, close to Malbork, Frombork and Elbląg. There are beautiful beaches of the Vistula Spit, and you can get to Krynica Morska by a water tram from Tolkmicka, 10 km away.
"A magical place. Excitable hosts - I recommend it to everyone who is looking for rest, peace and at the same time comfort."
The guests are awaited by a barn apartment, consisting of a living room with a kitchenette, a large bathroom and two bedrooms in the attic. The place is open all year round.
Slowhop opinion: We like places that fit different needs. In Blossom Hill, a family or a group of friends will feel great, and in addition to outdoor frenzy, there is a chance to see the treasures of Żuławy, including the arcaded houses and drawbridges.
More about Blossom Hill at Slowhop.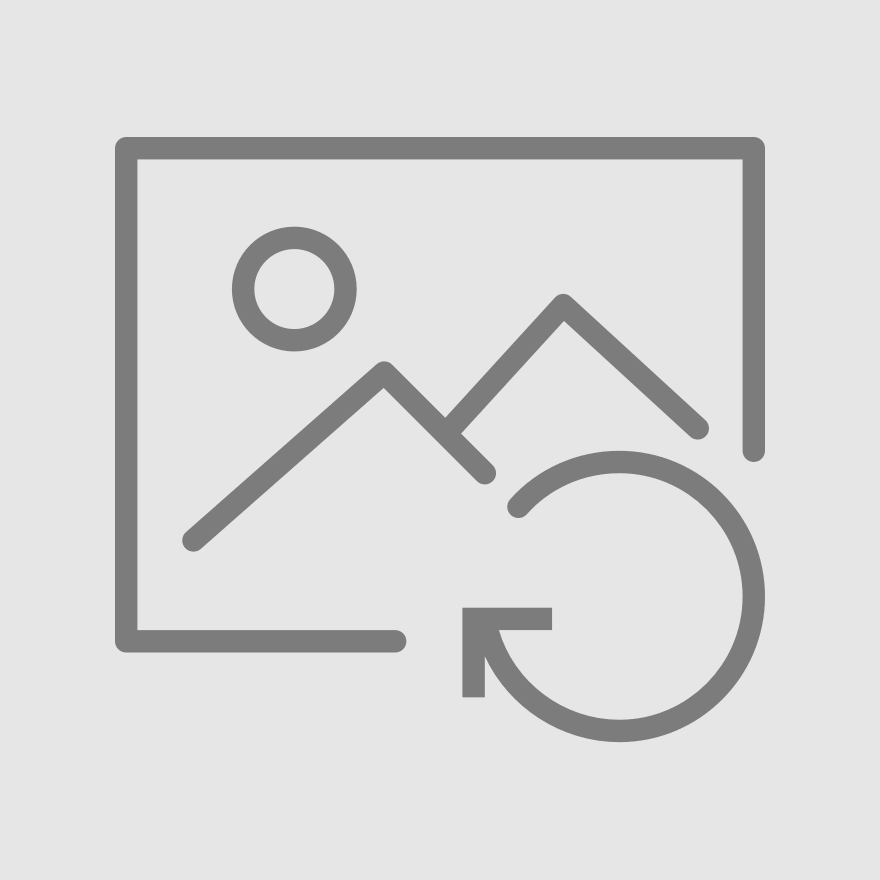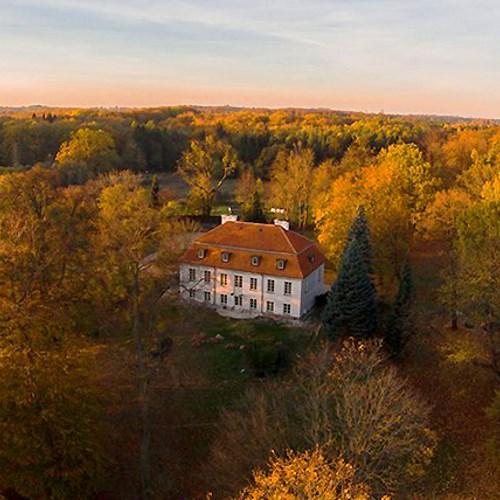 An old gentry manor house, mysterious and beautiful as from a novel. The location is stunning because right next to it there is a nature reserve, so every lover of trees and the smell of autumn leaves will feel fantastic here.
"A place out of this earth, driven by a man with passion."
Three apartments and two rooms - all decorated with attention to detail. The owner will be happy to tell you about the history of the manor and the surrounding area.
Slowhop opinion: A place for lovers of walks and forests, especially beautiful in autumn. A family atmosphere and the opportunity to take your favourite pet.
More about Dwór Dawidy at Slowhop.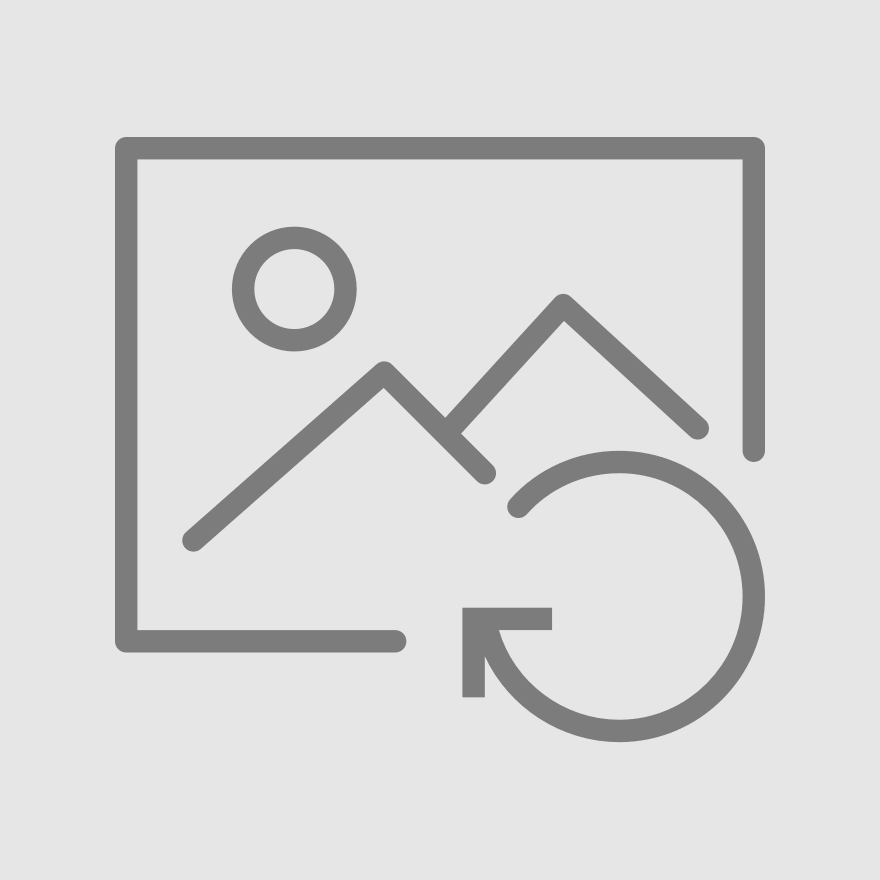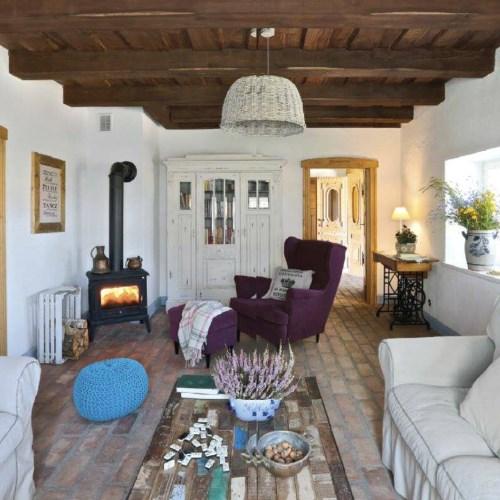 The heart of the habitat is the centennial Mennonite house, located in a tiny village near Żuławy. The owners are working on two very interesting buildings: the Marian's House and the barn.
"A wonderful place, inspiring people around, delicious food, picturesque surroundings."
There is everything that should be included in the definition of a unique accommodation: healthy cuisine based on local ingredients (that is what the Slowhop likes the most), fresh air, the opportunity to participate in the workshop, bicycles and lake within 25 minutes drive and unique interiors old Mennonite house.
Slowhop opinion: In Plajny, the lovers of peace will feel well, and also demanding that the kitchen should be tasty, healthy and interesting and that the hosts are passionate about it. A good place for children, because Plajny is a great base for trips to Malbork and the Mennonites trail.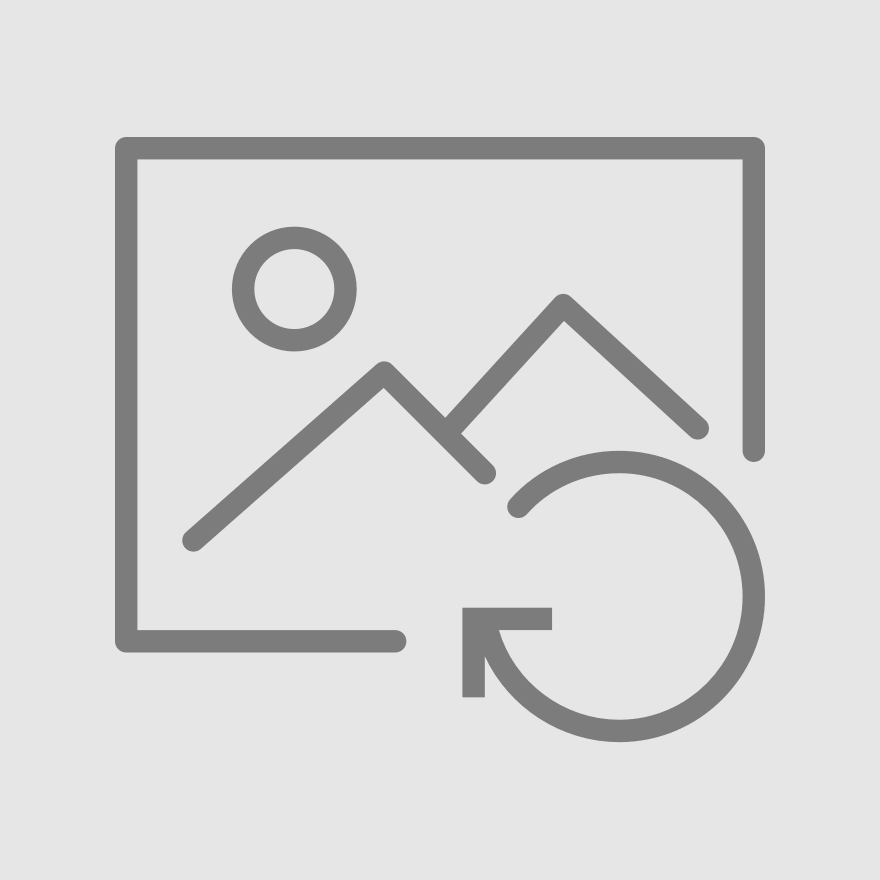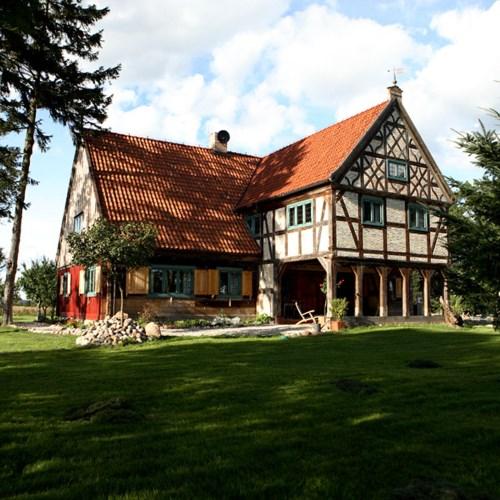 There are places in Poland that are breathtaking at first sight. Salvinia is captivating in a completely amazing way. A place that used to be an arcaded house, was restored by the owner - Magda, a restorer of works of arts and adapted for the needs of a holiday home.
"A gem of the Żuławy Wiślane architecture."
In summer, the owners rent a house in full, in other months you can rent an apartment.
And you should book well in advance. Each room is decorated in a unique style, you can see the history here, but not an open-air museum. The interiors are equipped comfortably and modernly, which absolutely does not take away the soul's home.
Slowhop opinion: Luxury. A great place if you want to go to the seaside, but be away from the resorts. The beach is only 4 kilometres and you can walk them on foot. There are no meals, but the kitchen is perfectly equipped.
(photos: Salvinia Lodge)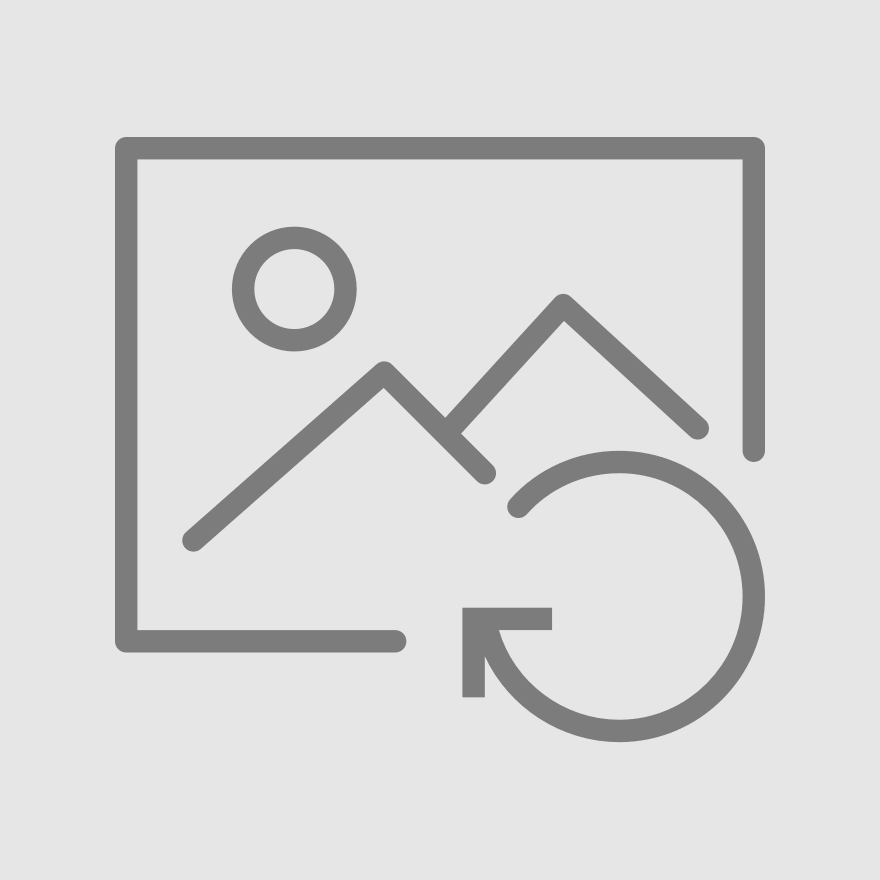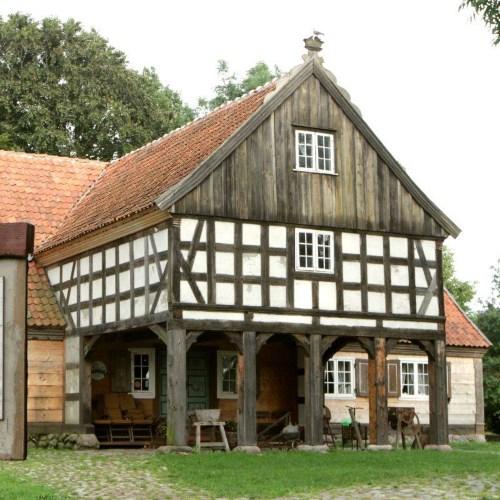 10 km from the Baltic Sea, 40 km from Gdańsk, 25 km from Malbork. A place where they will feed you the real local food and talk about the region.
"A great place, maintained with attention to every detail, there are really few such places. And the owner's knowledge is rich in stories from the Żuławy region and beyond."
There is the House of Cheese here, where you can taste and buy traditional products, and in the museum learn a bit about the history of Mennonites and local cuisine.
Slowhop opinion: The advantage of the Mały Holender is a great kitchen, taking handfuls of the former Olęder times. So if you like to visit the regions from the kitchen side - choose accommodation here.
(photos: Mały Holender)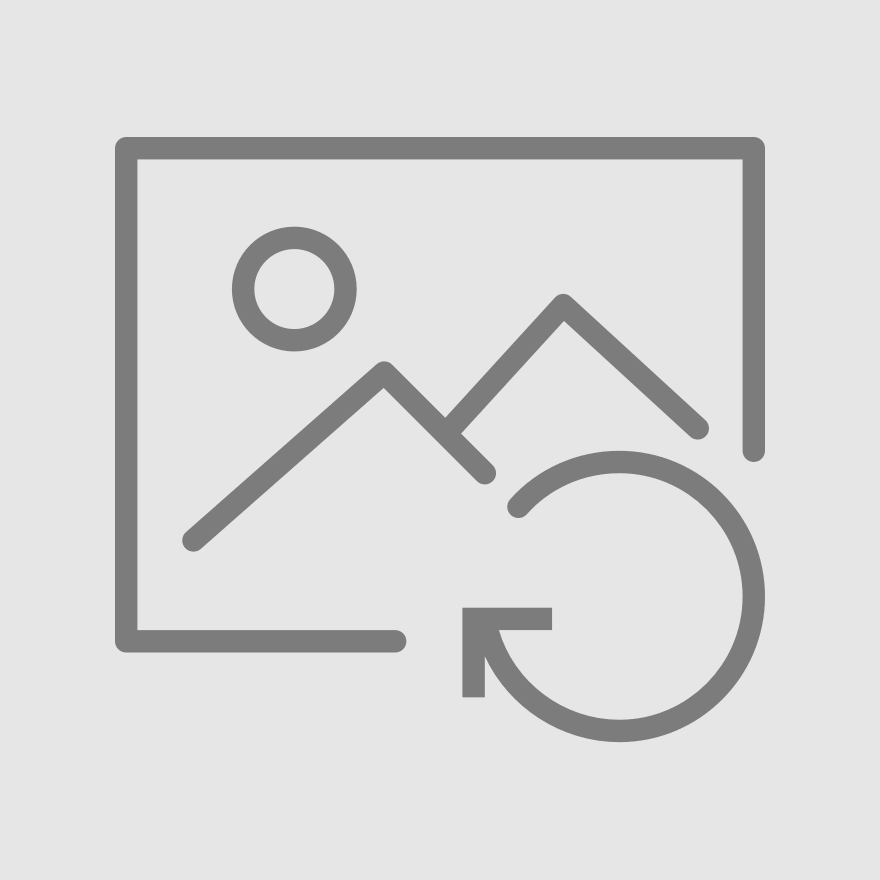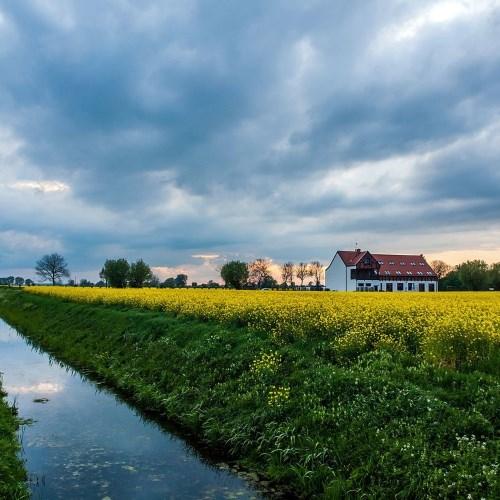 Reconstruction of the former Mennonite homestead in Władysławowo near Elbląg. The owner, the enthusiast of Żuławy, did something incredible - he recreated the arcaded house with all the details and made it an intimate little hotel and restaurant.
"Fantastic place to relax while traveling around Żuławy."
In Folwark there are ten double rooms and a few apartments. On special request, the kitchen will prepare local specialities. Many products come from own garden.
Slowhop opinion: Folwark is the result of the passion of one man and his love for a region that is not as popular as Masuria or the Tatra Mountains. Such things always arouse our interest.
(photos: Folwark Żuławski)